Yamaha Musiccast WXC-50
09/02/2021
Lumin T2
09/02/2021
Yamaha Musiccast WXA-50
€629,00
The WXA-50 is a new-concept audio component that goes beyond conventional audio thinking.








Gebruik uw favoriete audioapparatuur met MusicCast
Door simpelweg de WXA-50 aan uw luidsprekersysteem toe te voegen, kunt u eenvoudig genieten van stijlvolle, streaming muziek of een volledig MusicCast-systeem (multiroom audio).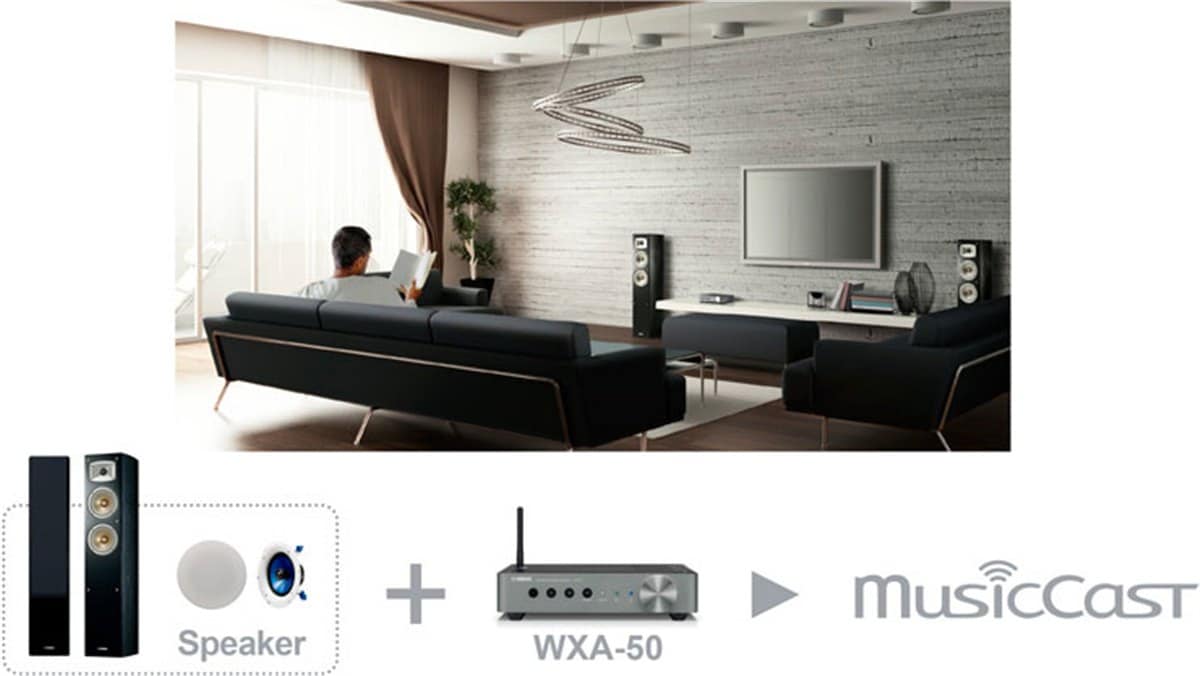 MusicCast
MusicCast is een nieuwe revolutie in netwerkaudio, gebruik al uw MusicCast-producten samen of afzonderlijk, het is volledig aan u. Bedien het, allemaal vanuit één app, ontworpen om intuïtief, snel en eenvoudig te gebruiken te zijn. Gebruik een soundbar, een draadloze luidspreker, een AV-receiver, hifi-audio wat het beste bij u past, mix en match en breid uw MusicCast-systeem uit naarmate de tijd verstrijkt. Het MusicCast-systeem is helemaal nieuw bij Yamaha en brengt alles overal voor iedereen.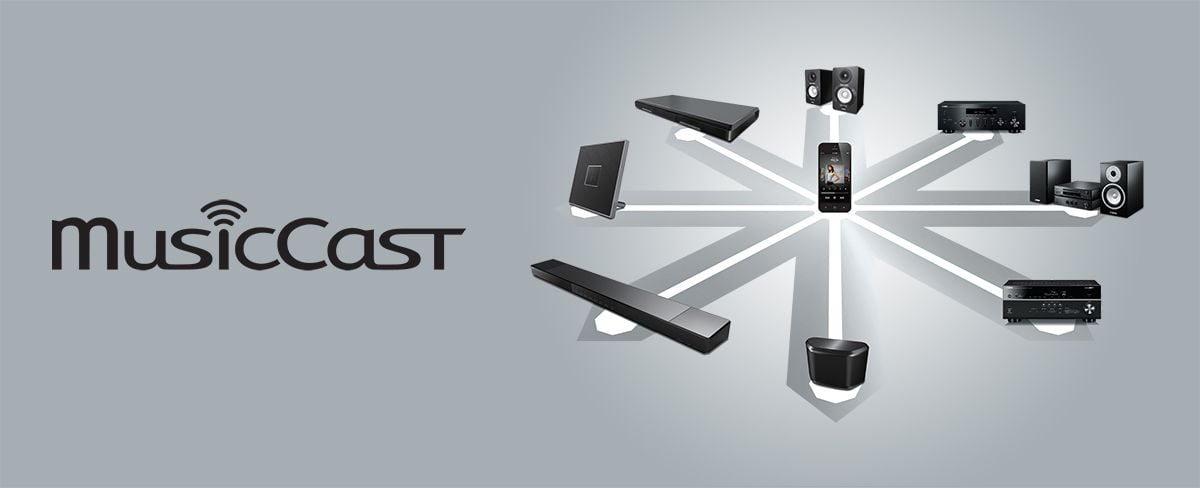 MusicCast Expands Entertainment Possibilities
MusicCast maakt gebruik van een krachtig draadloos netwerk om muziek en audioplezier te leveren. Het kan digitale muziekinhoud streamen van uw smartphone, pc of NAS naar andere MusicCast-apparaten in uw huis. Het kan ook de muziek delen van externe apparaten zoals een tv of Blu-ray Disc-speler™ die is aangesloten op de WXA-50. Audio-inhoud van smartphones of tablets die met Bluetooth® zijn verbonden, kan ook worden gestreamd naar MusicCast-apparaten in meerdere kamers.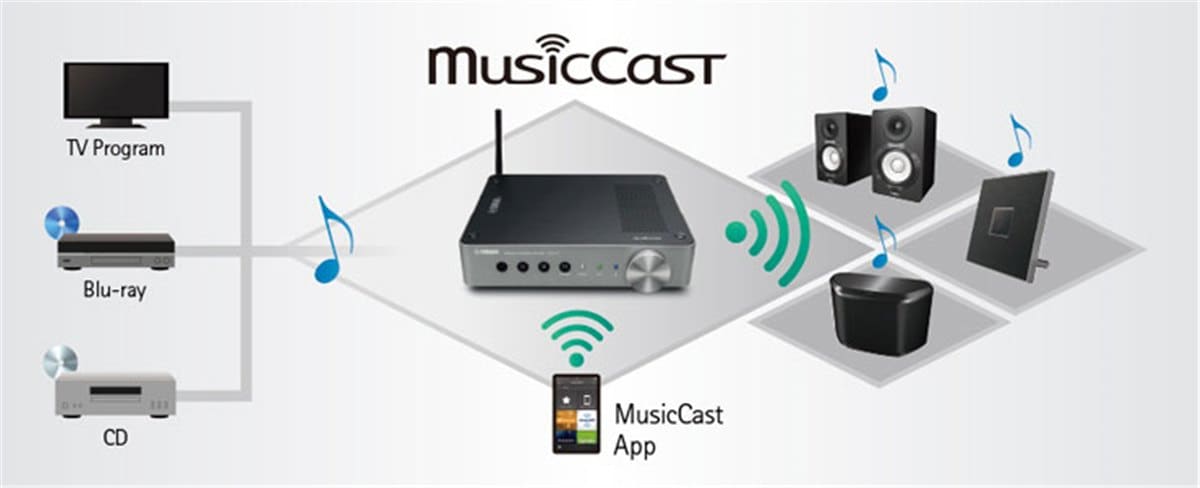 Stream the Same or Different Music to Each Room
Speel hetzelfde nummer af in meerdere kamers of speel verschillende nummers in elke kamer. Met MusicCast kunt u overal in huis genieten van de muziek waar u van houdt.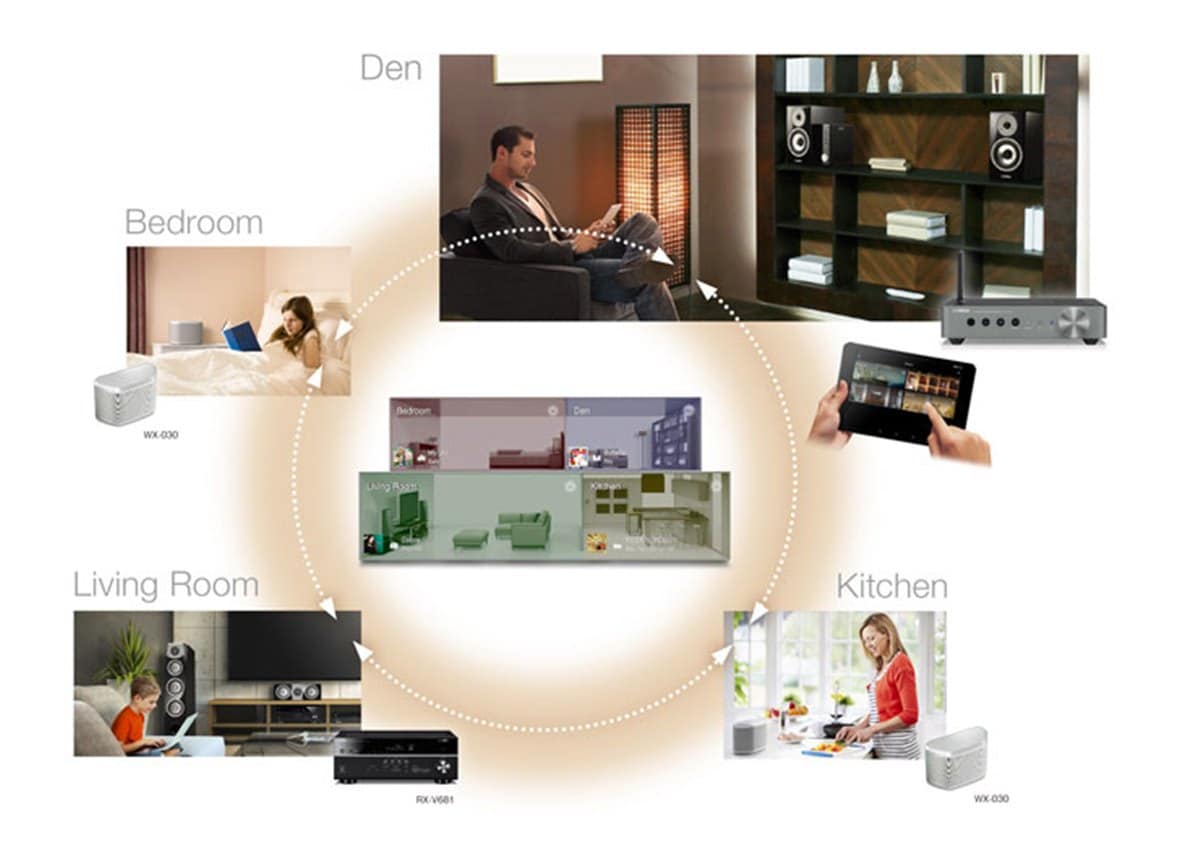 Enjoy All Music Sources and Components
De WXA-50 is compatibel met alle soorten muziekbronnen en -diensten, zoals streamingdiensten. Voorzien van verschillende soorten terminals voor het aansluiten van een tv, cd-speler, computer en andere AV-apparatuur, kunt u genieten van muziek van over de hele wereld in uw hele huis vanuit slechts één component.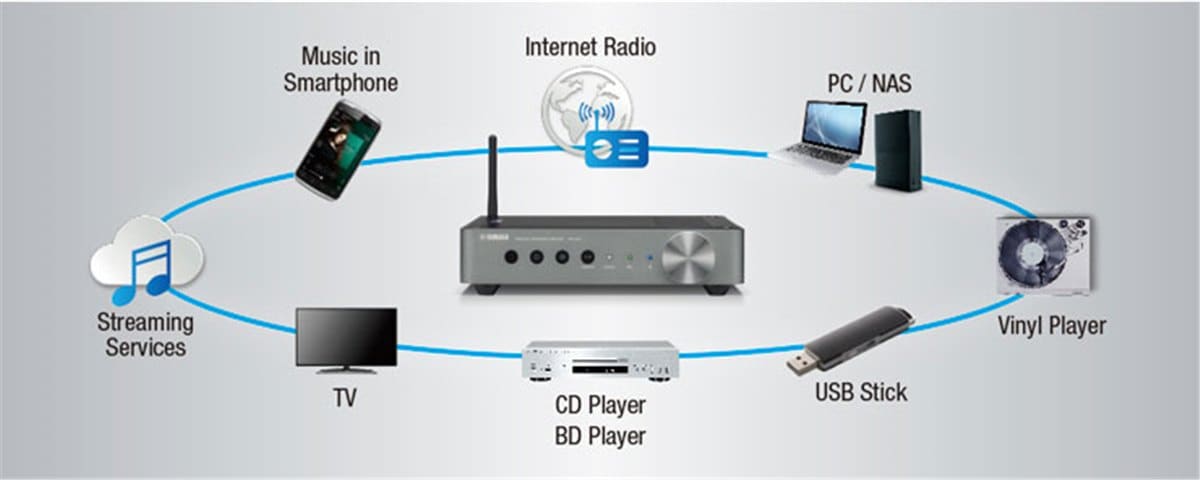 Stream via Bluetooth® or AirPlay®
U kunt alle muziekbronnen van uw smartphone horen via een draadloze Bluetooth- of AirPlay-verbinding. U kunt muziek afspelen van muziek-apps, radio-apps of videohostingservices van het YouTube-type™.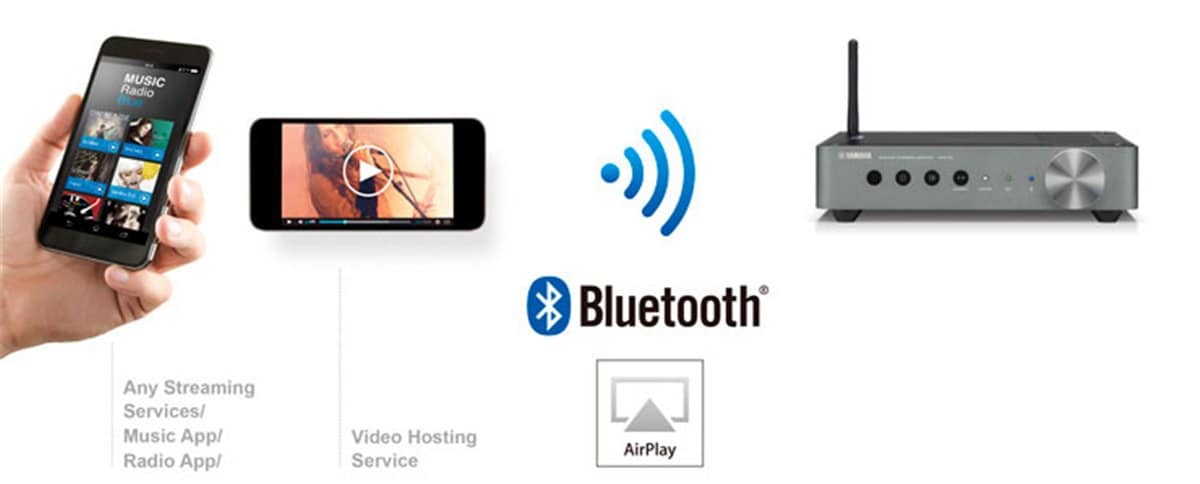 Simpele Setup met uw Smartphone of Tablet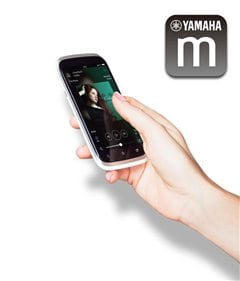 Use your smartphone or tablet together with the MusicCast CONTROLLER app to operate the speaker and change settings quickly and easily. The same Controller app functions as a remote control for all your MusicCast-compatible devices too.
One Push Play
Gebruik uw smartphone of tablet samen met de MusicCast CONTROLLER-app om de luidspreker te bedienen en instellingen snel en eenvoudig te wijzigen. Dezelfde Controller-app functioneert ook als afstandsbediening voor al uw MusicCast-compatibele apparaten.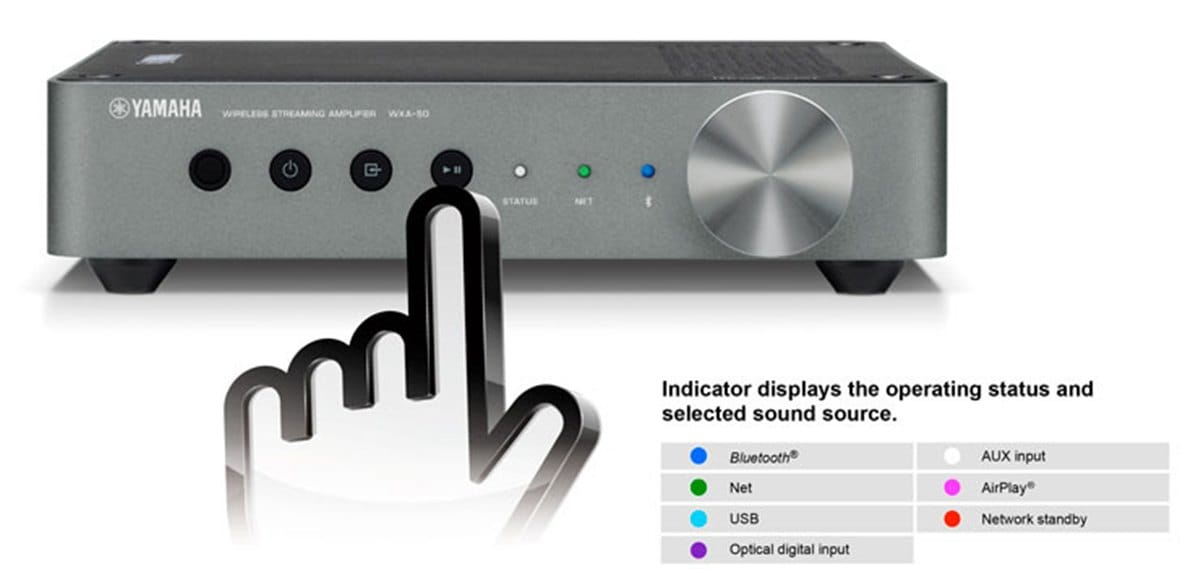 Six Preset Buttons on the Remote Control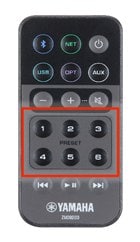 Set the six numbered buttons on the remote control for your favourite network / USB sources, such as internet radio stations, NAS or USB stick albums or songs, then just press a button to instantly hear that station or song.
Retro Modern and Superior Quality
The simple design creates a stylish musical space and integrates beautifully with your audio system. With a high quality metal body and cool two-tone colouring, Yamaha's fastidiousness extends to the exterior, for a completely enjoyable listening experience.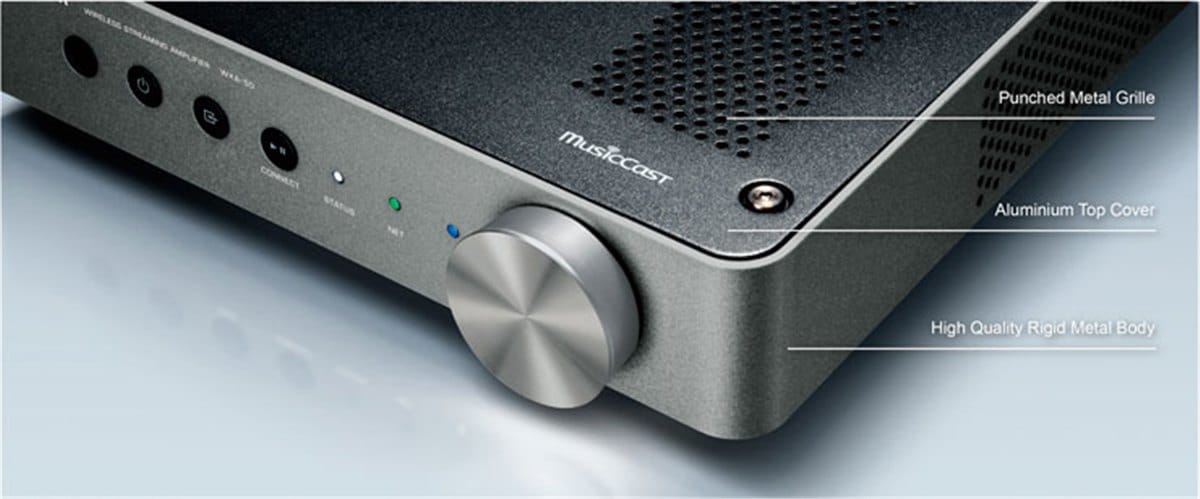 Put it Anywhere, Any Style
Only 214 mm (8-3/8″) wide, the compact body fits neatly in any space without drawing attention to itself. You can chose any convenient location, placing it horizontally or vertically, on its own or with other audio components.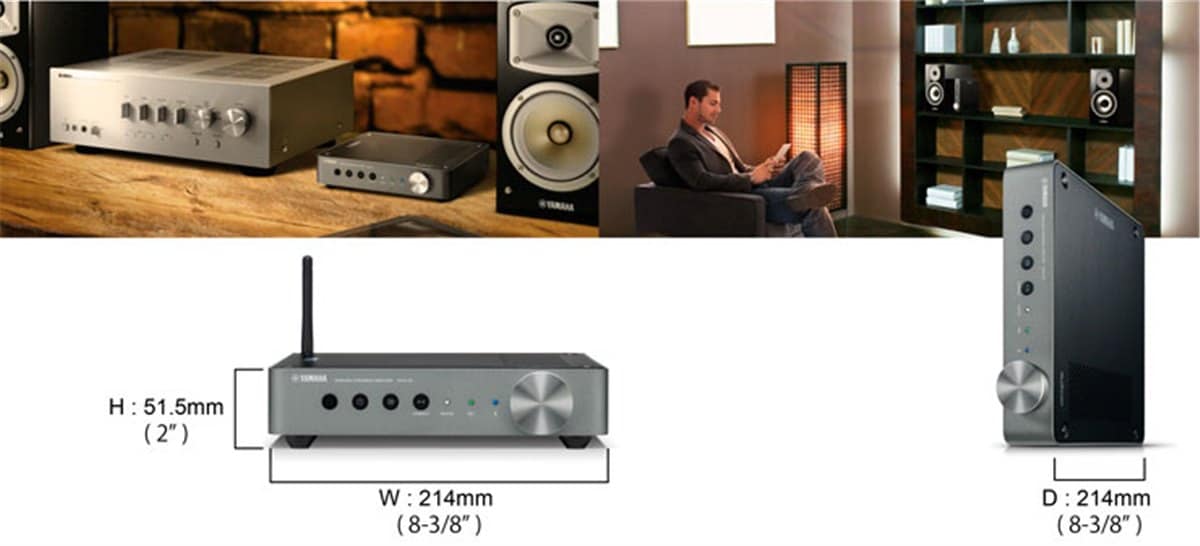 High Level Technologies for High Quality Sound
The WXA-50 reaps the benefits of Yamaha's advanced audio technologies and circuit designs. The preamp circuitry, for example, minimises digital jitter and uses the same high performance ESS DAC that is found in high-end AV receivers. Yamaha's proprietary power supply ground configuration, called DAC on Pure Ground, ensures that the power supply will never negatively affect sound quality. The 48-bit digital volume control provides much greater precision and quality that conventional digital or analogue controls. In addition, a highly rigid, metal chassis supplies the stability necessary for powerful, clear music reproduction.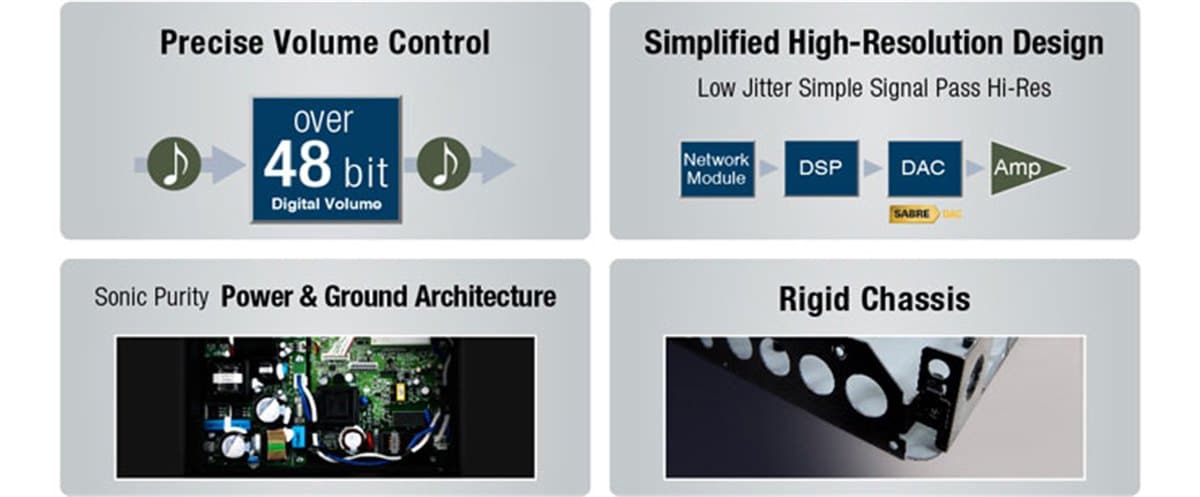 Supports DSD 5.6 MHz and FLAC / WAV /AIFF 192 kHz / 24-bit for High Resolution Reproduction
The WXA-50 supports a wide range of high resolution formats, including DSD 5.6 MHz, FLAC and WAV, AIFF 192 kHz / 24-bit, and ALAC (Apple Lossless) 96 kHz / 24-bit for iTunes. Whether from a music download site or from music streaming services, you can enjoy the full benefits of high resolution sound sources, for a feeling like you're right inside a concert hall.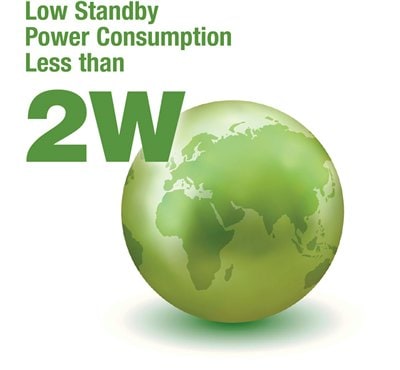 Low Power Consumption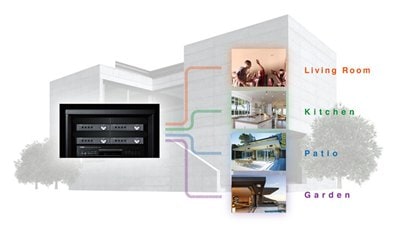 The WXA-50 consumes less than two watts of power in standby mode. When the power is on, power consumption is still a low 15 W. And even when used for long periods, power consumption is environmentally friendly. In addition, the Auto Power Down lets you save energy by having the power automatically turned off after 2, 4, 8 or 12 hours.
Easy Installation
The WXA-50 offers various custom installation functions, so by using several units it's easy to create an extensive home audio
system.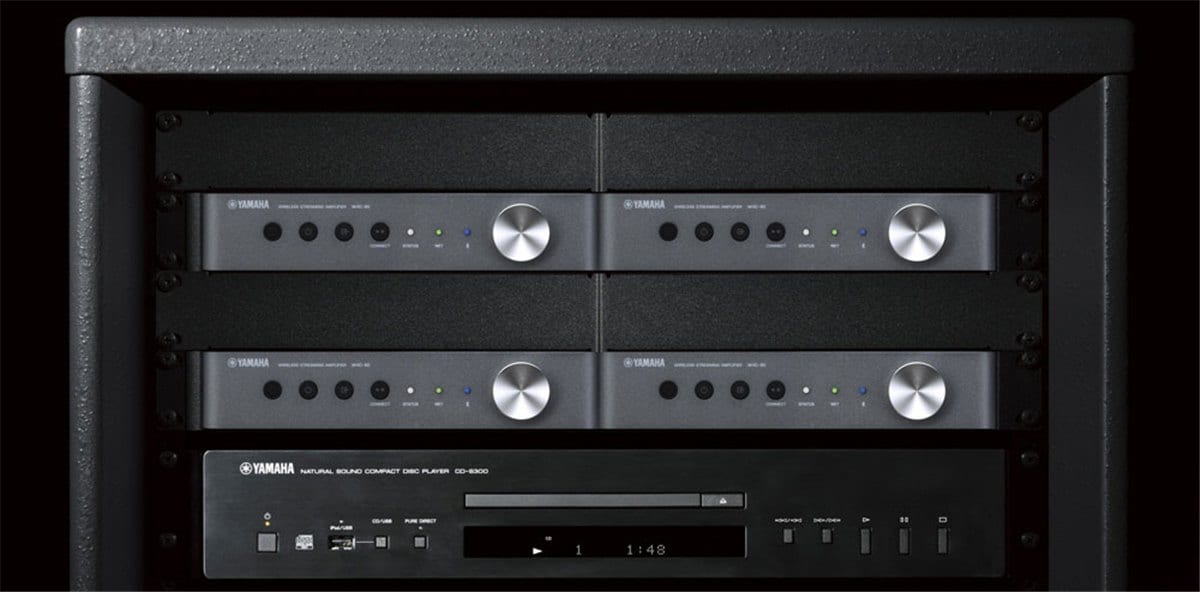 Suitable Size for 1U Rack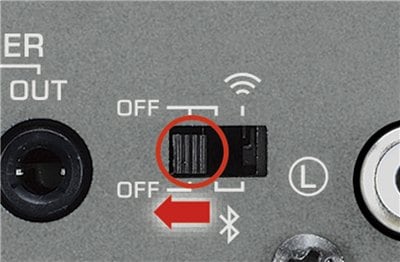 With a width of 214 mm (8-3/8″) and height of 42 mm (1-5/8″) (without feet), this component will fit easily into a 1U (19-inch) rack.
Professional Functionality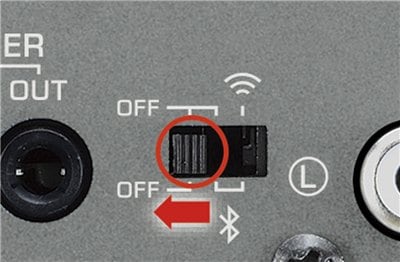 – Flexible Trigger In / Out setup
– Wired LAN connectivity
– Wireless Off function
– Web setup compatibility