Connect 3.5 mm Jack to Phono kabel
07/07/2022
QED Performance Audio Graphite
07/07/2022
QED Performance Micro Speaker Cable
€3,75 – €37,50
PERFORMANCE
Micro
Kabel van de rol. Wordt geleverd zonder bananen (bananas) of vorken (spades) U kunt de kabel strippen en direct bevestigen aan uw apparatuur en luidsprekers.
U kunt de totale lengte kiezen, links en rechts bij elkaar opgeteld. Als u verschillende lengtes nodig heeft, kunt u nadat u de eerste lengte heeft gekozen, in tweede instantie de tweede lengte kiezen.
Performance Micro
This award winning Performance Micro cable brings you a miniature sized discreet cable that does not compromise on quality
Performance Micro maakt gebruik van een miniatuurfiguur '8' constructie waarmee het kan worden gebruikt in de meest veeleisende situaties. Deze kabel is voorzien van geavanceerde materialen om geluid van topkwaliteit mogelijk te maken in een discrete kabel die kan worden verborgen achter plinten of onder tapijten.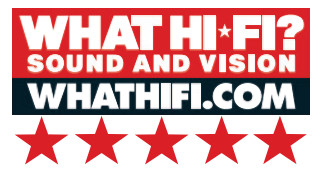 High Performance Low Density
Polyethylene Dielectric
Cuts down on the amount of audio signal energy lost due to cable capacitance
Miniature figure '8' configuration
Enables Micro to be used in the most demanding of discreet set ups without sacrificing quality
Ideal for use in Home Cinema or bookshelf speaker installations
The cable can follow the contours of the room and remain in place
99.999% OFC conductors
Provides a low resistance pathway for the audio signal and delivers stunning high frequency detail
Specifications
Wire gauge – 17 AWG
Jacket OD – 2.40 mm
Cross-sectional area – 1.25 mm²
Loop resistance – 0.0290 Ω/m
Capacitance – 25 pF/m
Inductance – 0.63 µH/m
Dissipation factor – 0.0020
Stranded Diameter – 1.50 mm (min)
Suitable for ABS, Metal & Mini Airloc
| | |
| --- | --- |
| Lengte | 1 Meter, 2 Meter, 3 Meter, 4 meter, 5 Meter, 6 Meter, 7 Meter, 8 Meter, 9 Meter, 10 Meter |
| Soort kabel | Analoge Kabels |