Cyrus Hark III Meubel
10/12/2022
AudioQuest JitterBug
17/12/2022
Lumin T3
€5.199,00
THE PERFORMANCE
SWEET SPOT
De eerste LUMÏN met een DAC met geheel nieuwe verwerkingssysteem ontwikkeld door Lumïn. Dit bied meer capaciteit en flexibiliteit in resampling.
ALL-NEW PROCESSOR
DUAL DAC ES9028PRO
INCREASED FLEXIBILITY
DSD512 PCM384
DSD256 UPSAMPLING
USB OUTPUT
Waarom LUMÏN T3
LUMIN T3 combineert Lumïn's nieuwe verwerkingssysteem, solide CNC-paneelconstructie en X1-technologie om maximale prijs/prestatieverhouding te leveren.
Belangrijke Kenmerken
Voorzien van een geheel nieuwe verwerkingssysteem
Verhoogde capaciteit voor toekomstige updates
Snellere processor biedt meer flexibiliteit bij het wijzigen van het aantal pixels
Nieuwe oppervlakteafwerking van de high-end P1
Dubbele ES9028Pro SABRE DAC met dual-mono werking
Upsampling en downsampling naar elk ondersteund formaat tot DSD256/PCM384
USB digitale audio-uitgang
Leedh Processing Volumeregeling
Roon Ready, Spotify Connect, MQA, TIDAL, TIDAL Connect, Qobuz, TuneIn en AirPlay-compatibel
All-new processing system
Completely new hardware and software provide a new foundation for LUMIN
Increased processing power and storage capacity provide greater resampling flexibility and future-proofing.
Precision analogue output stage
Analogue buffer includes LUMIN X1 technology
Dual-mono circuitry throughout
Ultra-low-noise and high dynamic range
CNC chassis construction
The thick CNC panelled construction offers upgraded structural rigidity and sheilding compared to the D2
CNC milling techniques from LUMIN X1 provide the high-end LUMIN family aesthetic
Builds on the massive success of LUMIN T2
Completely new processing hardware and software deliver improved features and increased resampling flexibility while retaining all the musicality that was noted in so many outstanding T2 reviews.
Among the key hardware features carried over from T2 are the Dual ES9028Pro SABRE DACs featuring dual-mono operation.
The new model is also finished in a new silky surfacing process taken from our high-end P1 that is less susceptible to finger marks and easier to clean.

All the usual LUMIN refinements
From MQA to DSD, FLAC to WAV, LUMIN can play all the high-resolution formats you could ever want
Native support for TIDAL, Qobuz, Spotify and AirPlay-compatible, giving you access to tens of millions of songs
The unique and intuitive LUMIN App described as "the most convenient interface in existence" by TINMAN
LUMIN programme of continuous development that has seen Roon, MQA, and Spotify support added in 2017 alone.
Musical performance
We put a huge amount of effort into sourcing the highest-grade matching components, creating truly balanced circuits, designing cases that shield from interference, etc, etc, but it's only important if the end result effectively communicates the intentions of the artist.
Notably, the common thread in every published and consumer review of all LUMIN products is musicality.

Lossless volume control for all LUMIN players.
An innovative new digital volume adjustment algorithm that eliminates rounding errors is now included (at no additional cost) on all LUMIN players!
Lossless volume control for all LUMIN players.
LUMIN users now have the option to use (at no additional cost) Leedh Processing Volume Control instead of the default processing algorithm.
What is Leedh Processing?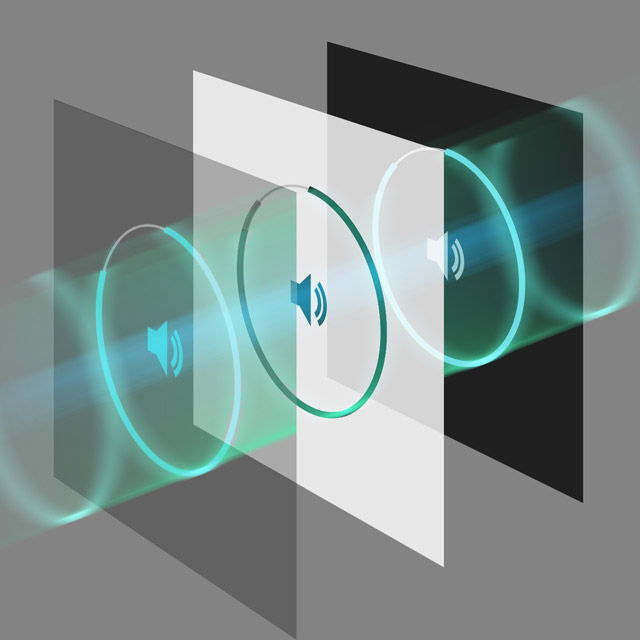 T3 SPECIFICATION
DSD SUPPORT:
Up to DSD512 22.6MHz, 1-bit
PCM SUPPORT:
Up to 384kHz, 16–32-bit, Stereo
ANALOG OUTPUT STAGE:
Dual ESS SABRE32 ES9028Pro DAC chips
Fully balanced layout with high-quality components
Completely redesigned analogue buffer includes audiograde output capacitor and ultra-low-noise and high dynamic range
Discreet clock system for precision timing
Precision 32-bit internal digital volume
UPSAMPLING RATES & BIT DEPTHS:
DSD256 upsampling option for all files
PCM 384kHz upsampling option for all files
DIGITAL OUTPUT STAGE:
USB:

Native DSD512 support
PCM 44.1–384kHz, 16–32-bit, Stereo

BNC SPDIF:

PCM 44.1kHz–192kHz, 16–24-bit
DSD (DoP, DSD over PCM) 2.8MHz, 1-bit
POWER SUPPLY:
Internal 100–240V AC auto-ranging
Low-noise
Shielded power supply compartment for reduced interference with delicate electronics
PHYSICAL:
FINISH:

Black anodised aluminium
Raw anodised aluminium

DIMENSIONS

350mm (W), 350mm (D), 60.5mm (H), 6kg
SPECIFICATION FOR ALL LUMIN MUSIC STREAMERS
STREAMING PROTOCOL:

UPnP AV protocol with audio streaming extension (OpenHome)
Roon Ready
TIDAL Connect
Spotify Connect
AirPlay-compatible
Gapless Playback
On-Device Playlist

APP FEATURES:

Native support for TIDAL, MQA, Qobuz and TuneIn Radio.
Tidal MQA icons to identify high-res music
Qobuz high-res icons to identify high-res music
Volume control
High-resolution artwork
Artwork caching
Search
Multiple tag handling
Composer tag support
Album-grouping in playlist
Automatic internet links to artists/album/songs
Saving and restoring of playlists (including Tidal and Qobuz)

SUPPORTED AUDIO FILE FORMATS:

DSD Lossless: DSF (DSD), DIFF (DSD), DoP (DSD)
PCM Lossless: FLAC, Apple Lossless (ALAC), WAV, AIFF
Compressed (lossy) Audio: MP3
MQ