Bowers & Wilkins 606S2 Anniversary
09/02/2021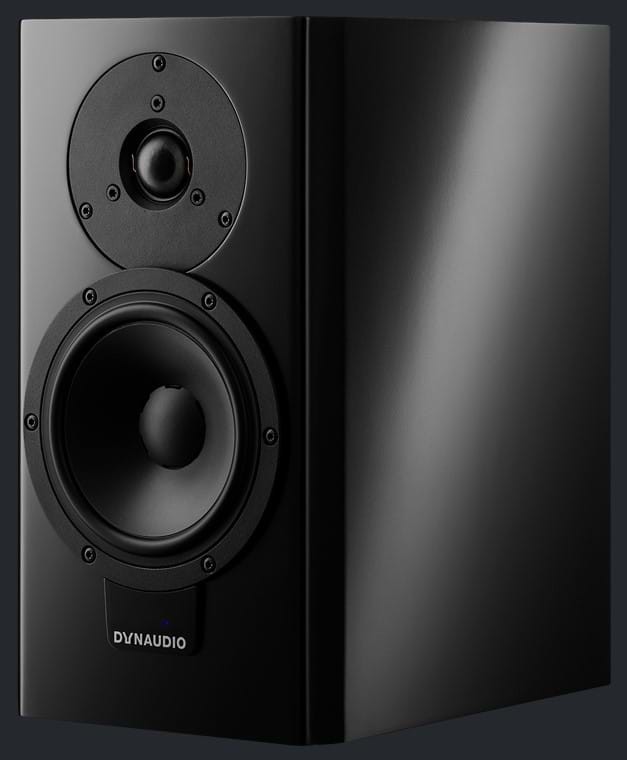 Dynaudio Xeo 20 wireless
09/02/2021
Dynaudio Emit 10
€269,00 – €345,00
HiFi begint bij de Emit 10!
"We put the same attention to detail into developing all our products, and we share as much technology as we can across our ranges to bring authentic Dynaudio performance to every speaker we make. Emit might be the entry point, but it offers much more than just a glimpse into our high-end world."
Stephen Entwistle, Senior Acoustics Engineer
Dynaudio Emit 10 is beschikbaar voor aanschaf per 2 stuks.
Dynaudio Emit 10 is available for purchase in increments of 2
Emit 10 is een compacte tweeweg boekenplank speaker, welke ook op een stafief kan. De Emit 10 maakt gebruik van technologie die is afgeleid van Dynaudio's ultra-high-end Confidence, Contour i en Evoke series. Het is het ideale model voor kleinere kamers of eventueel als achterluidsprekers in een thuisbioscoopsysteem.
De Emit 10 is ontworpen en ontwikkeld bij Dynaudio Labs in Denemarken
Onder de motorkap vind je een 14cm MSP (Magnesium Silicate Polymer) mid-bass unit. MSP is een materiaal dat Dynaudio zelf heeft ontwikkeld en al tientallen jaren gebruikt. Het biedt precies de juiste combinatie van lichtheid, stijfheid en demping voor superfijne controle van de drivers zonder vermogensverlies – dit is essentieel wanneer een driver zowel lage bas als cruciale middentonen reproduceert.
Legendary engineering
De mid/bass driver van Emit 10 is afgeleid van de Esotec+ uit de succesvolle Evoke serie. Het dubbele magneetsysteem zorgt voor een betere bewegingscontrole en gevoeligheid, dat betekent dat je een verbeterde frequentierespons en dynamiek hoort bij lagere frequenties, terwijl u kristalheldere midrange-prestaties behoudt. Bijkomend efffect is dat je hoort wat je wilt van een krachtige ritmesectie, plus gitaren, zang en meer – allemaal zonder vervorming bij luidere volumes.
Behind the cone
Als je de driverunit beter bestudeert dan zie je dat de kegel niet zomaar vastgelijmd zit. Het maakt deel uit van het speeloppervlak van de kegel. De kleine stippellijn rond de rand – de balansribstructuur – is direct verbonden met de 38 mm spreekspoel erachter. Het is een ongelooflijk sterke verbinding met de motor, wat betekent dat meer van de bewegingsenergie van de spoel wordt overgebracht naar het membraan.
High-quality Cerotar tweeter
De Cerotar tweeter is precies wat je in Evoke serie kunt aantreffen. Het is gebaseerd op degene die Dynaudio heeeft gebruikt in onze bekroonde Esotar Forty-jubileumtweeter en de ongelooflijke Esotar3, die in Heritage Special and Confidence serie bevindt.
Het is een 28mm stof soft-dome unit met Dynaudio's speciale DSR (Dynaudio Secret Recipe) coating. Waarom stoffen soft-dome tweeters? Ze brengen alle details en openheid over die u van uw opnames zou willen horen zonder u te onderwerpen aan ongewenste vermoeidheid tijdens langere luistersessies. Dit zijn tweeters waar je tot diep in de nacht naar kunt luisteren.
Achter de koepel zit Dynaudio's veelbesproken Hexis-apparaat. Het is een ingenieuze gerimpelde binnenkoepel die direct achter het speeloppervlak zit en de luchtstroom vormt om de frequentierespons te optimaliseren en ongewenste resonanties te elimineren. Dat betekent dat het diafragma nauwkeuriger kan bewegen, zodat je nog meer details hoort.
Het wordt aangedreven door een strontiumcarbonaat ferriet + keramisch magneetsysteem voor meer gevoeligheid, verbeterde helderheid en een natuurlijke, dynamische respons.
The crossover
Emit 10's crossover was designed by the same engineers that worked on Heritage Special and our Core range of professional studio reference systems. It uses a first-order design for the tweeter and a second-order topology for the mid/bass driver. We could've used a one-size-fits-all circuit, but that would mean compromising performance – and we'd much rather spend a little extra time to do it properly. We think you'll agree when you hear them.
Finishing touches
Round the back, you'll see the bass-reflex port. It's a dual-flared design to reduce air turbulence and minimise unwanted 'chuffing', especially with deep notes. We've even tuned the internal damping material (yes, that's possible). It's measured down to the gram for the perfect combination of damping and openness.
The cabinets are made from 18mm MDF, covered in beautiful custom laminate finishes. There are three available: Black, White and Walnut. All come with magnetic grilles, too – so if you want a different look, or someone small in your house is obsessed with poking and prodding your speakers with sticky fingers, you're well covered.
Emit 10 is the ideal way to take your next step into the world of hi-fi. Cutting-edge technology, simple Danish design and unmatched performance at this level. What's not to like?
Designed and engineered in Denmark

The entire Emit family has been put through its paces in our world-class Jupiter measuring facility at Dynaudio Labs. We treat it exactly the same as we do every other speaker in our range: no stone left unturned.

Cerotar tweeter

Emit uses the highly regarded Cerotar tweeter from our Evoke series. It's a high-quality high-frequency driver inspired by our top-end Confidence and Heritage Special speakers, and includes the innovative resonance-defeating Hexis inner dome.

Clean and simple

Each speaker in the Emit range is designed to fit with modern lifestyles and interiors. Clean lines, simple finishes and minimalist Scandinavian looks – whether you're listening in stereo or have a full multi-channel system.
Specification sheet for Emit part 2

| | |
| --- | --- |
| Sensitivity: | 85dB (2.83V/1m) |
| IEC power handling: | 150 watt |
| Impedance: | 6 Ω |
| Frequency response (± 3 dB): | 64Hz – 25kHz (-6 dB 52 Hz – 35 Khz) |
| Box principle: | Bass reflex rear double flared port |
| Crossover: | 2-way |
| Crossover frequency: | 3700 Hz |
| Crossover topology: | 1ST order tweeter / 2nd order woofer |
Specification sheet for Emit part 1

| | |
| --- | --- |
| Midrange / Woofer: | 14cm MSP cone |
| Tweeter: | Cerotar soft dome with Hexis |
| Weight: | 6.43kg / 14.2 lb |
| Dimensions (W x H x D): | 170 X 290 X 271,5 mm |
| | 6.7 X 11.4 X 10.7 in |
| Dimensions with feet/grille (W x H x D): | 170 X 290 X 284,5 mm |
| | 6.7 X 11.4 X 11.2 in |
Een authentieke ervaring Dynaudio
De EMIT 10 is de meest compacte model van de nieuwe Emit assortiment en de perfecte toegang tot de wereld van high-end audio. De Dynaudio Emit 10 biedt authentieke Dynaudio technologie en prestaties tegen een zeer aantrekkelijke prijs. Het beschikt over een 28 mm diameter soft dome tweeter en een 14 cm diameter MSP (Magnesium Silicaat Polymeer) mid / bass driver, gekoppeld aan een 1e orde crossover gebruik te maken van hoogwaardige componenten.
| | |
| --- | --- |
| Kleur | Mat zwart, Mat wit, Walnoten |