Lumin U1 Mini
09/02/2021
Electrocompaniet The ECliving Rena S1
09/02/2021
Arcam HDA CDS50 SACD / CD Streamer
€1.099,00
Het ontwerp van de HDA-CD50 is het resultaat van de ervaring die Arcam opgedaan heeft met Arcam's hoog aangeschreven CD en DVD spelers uit het verleden.
Speelt SACD's (DSD en PCM), CD en USB sticks in diverse formaten
Streamer (Musiclife)
Ondersteund o.a. FLAC, WAV, AIFF, OGG, MP3, AAC en WMA
32 bit Digitaal Analoog Converter
DAC coaxiaal en optische ingangen
Arcam's meest geavanceerde cd-, digitale audio- en netwerkstreamingspeler tot nu toe
In zekere zin bestaat digitale audio niet. Je zou een bijzonder saaie superheld moeten zijn om oren te bezitten die de miljoenen 1's en 0's kunnen decoderen die deel uitmaken van je cd-collectie of iTunes-bibliotheek. Wat de bron ook is – of het nu een laptop, cd-speler, smartphone, USB-stick is – het resultaat is slechts een trilling in uw luidsprekers. Met andere woorden, het eindigt uiteindelijk allemaal analoog.
Bij het afspelen vanaf een digitaal formaat is het meest vitale onderdeel misschien wel de DAC of Digital to Analogue Converter. We zullen je het grootste deel van de wetenschap besparen, maar dit is wat die anders levenloze binaire code vertaalt in hoorbare geluidsenergie. Bitdiepte is ondertussen een belangrijke maatstaf voor de audiokwaliteit.
Dus als je naar een 24-bits WAV-kopie van je favoriete album luistert via een DAC die alleen naar 16-bits converteert, gaat er een flink stuk detail verloren. Daarom hebben we 32-bits DAC's opgenomen in het hele HDA-bereik – de meest gebruikte bitdiepte bij digitale opname – zodat u verzekerd bent van het volledige auditieve beeld van wat de artiest ook bedoelde.
music services through arcam MusicLife iOS app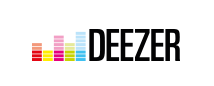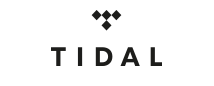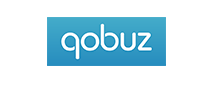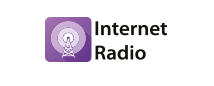 Technical Specifications
---
Analogue Audio Output
Signal to noise ratio: 110dB CCIR
Harmonic distortion (1kHz): 0.002%
Frequency response (±0.5dB): 10Hz–20kHz
Output level (0dB): 2.2Vrms
Output impedance: 47Ω
Minimum recommended load: 5kΩ
Digital interfaces
USB: USB 2.0 High Speed (480 Mbit/s)
Network: 10 BASE-T / 100 BASE-TX / Wi-Fi
Physical
Dimensions: W433 x D283 x H87mm
Weight: 6.2kg nett/8.5kg packed
Power consumption: 20W maximum
Digital output connection: 75Ω co-axial optical TOSLINK
Supplied accessories
Mains lead
remote control
2 x AAA batteries
Wi-Fi antenna
Merk
Arcam
De merknaam Arcam is afgeleid van 'A&R Cambridge'. Dit is een verkorte vorm van 'Amplification & Recording, Cambridge'. De oprichters zijn John Dawson en Chris Evans. Deze studeerde beide aan de Universiteit van Cambridge. Het eerste product van A&R Cambridge was de A60 geïntegreerde versterker, uitgebracht in 1976, die al snel een klassieker werd. Deze werd bewonderd om zijn ingetogen, slanke uiterlijk en voor zijn tijd zijn high-end geluidsprestaties.