Lumin U1 Mini
09/02/2021
Electrocompaniet The ECliving Rena S1
09/02/2021
Arcam HDA CDS50 CD / SACD Netwerk speler
€999,00
Het ontwerp van de HDA-CD50 is het resultaat van de ervaring die Arcam opgedaan heeft met Arcam's hoog aangeschreven CD en DVD spelers uit het verleden.
Speelt SACD's (DSD en PCM), CD en USB sticks in diverse formaten
Streamer (Musiclife)
Ondersteund o.a. FLAC, WAV, AIFF, OGG, MP3, AAC en WMA
32 bit Digitaal Analoog Converter
Arcam's most advanced cd, digital audio and network streaming player yet
In a sense, digital audio doesn't exist. You'd have to be a particularly dull superhero to possess ears that can decode the millions of 1's and 0's that make up your CD collection or iTunes library. Whatever the source – be it a laptop, CD player, smartphone, USB stick – the result is just a vibration in your speakers. In other words, it all winds up analogue in the end.
Arguably, when playing from a digital format, the most vital component is the DAC, or Digital to Analogue Converter. We'll spare you the bulk of the science, but this is what translates that otherwise lifeless binary code into audible sound energy. Bit-depth, meanwhile, is a key measure of audio quality.
So, if you're listening to a 24-bit WAV copy of your favourite album through a DAC that only converts to 16-bit, there's a good chunk of detail going to waste right there. That's why we've included 32-bit DACs on the entire HDA range – the most commonly used bit-depth in digital recording – so you're guaranteed the full aural picture of whatever the artist intended.
music services through arcam MusicLife iOS app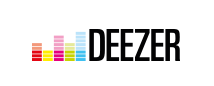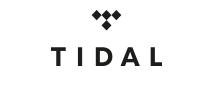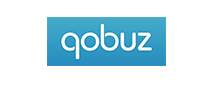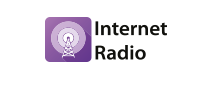 Technical Specifications
---
Analogue Audio Output
Signal to noise ratio: 110dB CCIR
Harmonic distortion (1kHz): 0.002%
Frequency response (±0.5dB): 10Hz–20kHz
Output level (0dB): 2.2Vrms
Output impedance: 47Ω
Minimum recommended load: 5kΩ
Digital interfaces
USB: USB 2.0 High Speed (480 Mbit/s)
Network: 10 BASE-T / 100 BASE-TX / Wi-Fi
Physical
Dimensions: W433 x D283 x H87mm
Weight: 6.2kg nett/8.5kg packed
Power consumption: 20W maximum
Digital output connection: 75Ω co-axial optical TOSLINK
Supplied accessories
Mains lead
remote control
2 x AAA batteries
Wi-Fi antenna
Merk
Arcam
De merknaam Arcam is afgeleid van 'A&R Cambridge'. Dit is een verkorte vorm van 'Amplification & Recording, Cambridge'. De oprichters zijn John Dawson en Chris Evans. Deze studeerde beide aan de Universiteit van Cambridge.
Het eerste product van A&R Cambridge was de A60 geïntegreerde versterker, uitgebracht in 1976, die al snel een klassieker werd. Deze werd bewonderd om zijn ingetogen, slanke uiterlijk en voor zijn tijd zijn high-end geluidsprestaties.